Party Bus Rentals in Canmore
by ampmlimo, on Aug 28, 2020 2:51:02 PM
AM PM Limousine & Party Bus and the town of Canmore, have a long history. Since the very beginning of this company in 2008, party bus rentals in Canmore has been an important connection for so many different events and celebrations.
It's not just people looking to get to Canmore from somewhere else, even folks who live in one of Canada's best small towns, need to let loose.
How Much Does a Party Bus Cost in Canmore?
AM PM Party Bus guarantees the lowest prices in Alberta.
Pricing is as follows:
Luxury 16-passenger Mini-Party Bus rental: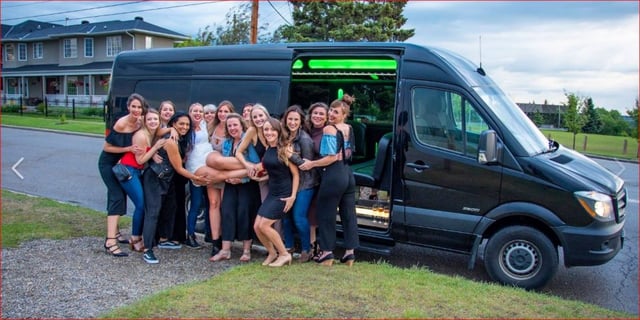 Prices start at $199 per hour, $12.50 per person, per hour when at capacity.
Luxury 24-passenger Party Bus rental: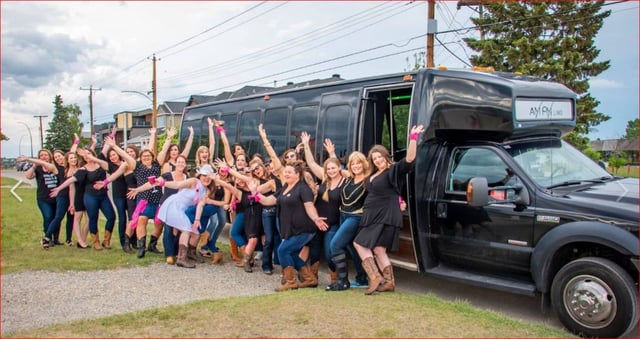 Prices start at $299, per hour, $12.50 per person, per hour when at capacity.
Luxury 30-passenger Party Bus rental: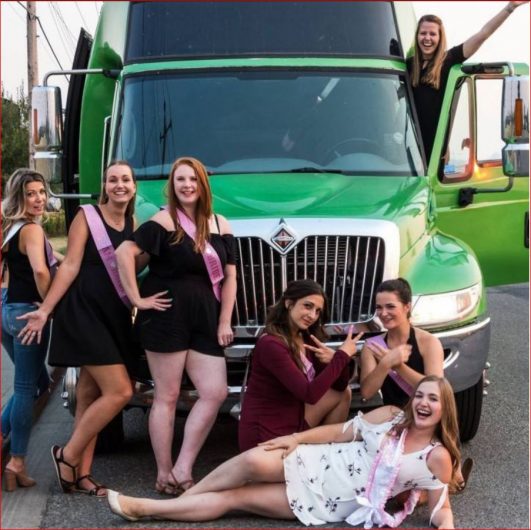 Prices start at $349 per hour, $11.75 per person, per hour when at capacity.
A minimum 3-hour booking is required. Discounted rated for 3+ hours bookings.
All-day, overnight or multiple days are negotiable, with large savings.
Is Alcohol Allowed?
Yes, the province of Alberta allows alcohol on party buses.
We are licensed for alcohol (providing all passengers are of legal age). We can have everything ready for you when your party bus arrives.
Why Party Bus Rentals in Canmore Alberta is a Great Idea!
You will find the very best line-up of luxurious party bus rentals with AM PM's fleet. From the 16-passenger fabulous Mercedes mini-party buses to the 24-passenger E450's, to the Godzilla 30 passenger party bus, you'll be riding in style.
Each limo bus has a beautiful leather interior, great sound systems, and interior lighting that sets any mood you're after.
With a professional driver, no need to worry about parking and no worries whether or not you drink, your own party on wheels will take you where you want to go!
What Can I Do With a Party Bus in Canmore?
From across Alberta and the rest of Canada to international love-birds, Canmore is the destination for so many nuptials, it's scenery-easy to see why.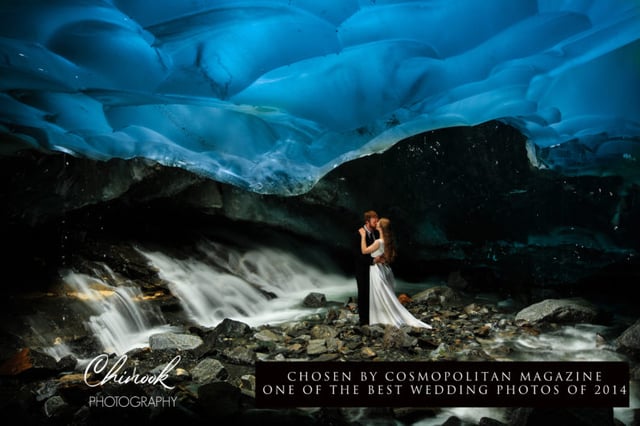 A wedding party bus rental makes so much sense for the bride and her party and the clothing that needs to look fresh. The groom and his men can be brought after and going for pictures is made that much easier, with everyone on the same ride.
Take your bachelor party, stagette, girls or guys night out, or your favourite Canmore and Banff night-spots.
Take that family-ride on Smith-Dorrien Trail to Upper Kananaskis Lakes or travel around to view wildlife in the area.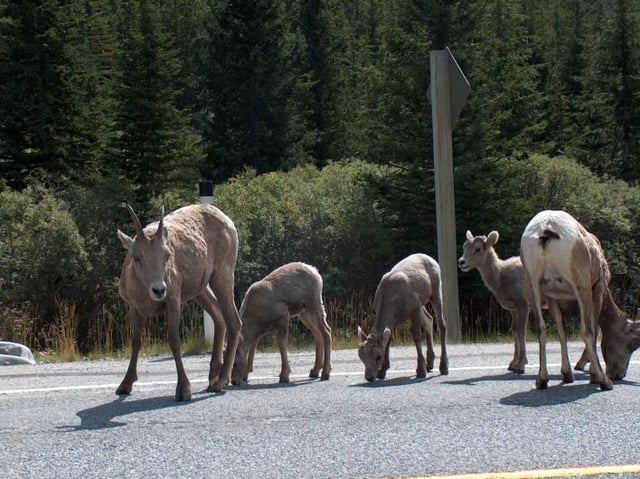 Get your golf-friendly pals together for an ultimate golf-trip out of town.
A party bus is also ideal for ski-trips. Whether it locals heading to their secret spot or visitors taking in one of the many ski options.
Our most popular Canmore Party Bus rentals are groups that are picked in Calgary and dropped off in Canmore for an event, with a return later. As well as groups that book to tour around Canmore and the Rocky Mountains before heading back to Calgary.
What Are the Party Buses Really Like?
Canmore is serviced by AM PM Party Buses, home to the newest and largest fleet of party buses in Alberta. AM PM is a company committed to serving Alberta and all of the Canadian Rockies.
Think limousine-luxury, but bigger. Party bus bigger, from 10 to 30 passengers.
Complete leather interior with today's latest technology showing up with the LED/laser lights that are embedded throughout and a party bus isn't a party bus without the subwoofer-powered sound systems shakin' all over.
With every party bus rental, you will have access to wet bars, clean glasses or cups, napkins and ice-containers with plenty of ice.
The complete line of Canmore party bus rentals is available for viewing on our website or in person at our lot near the Calgary Airport.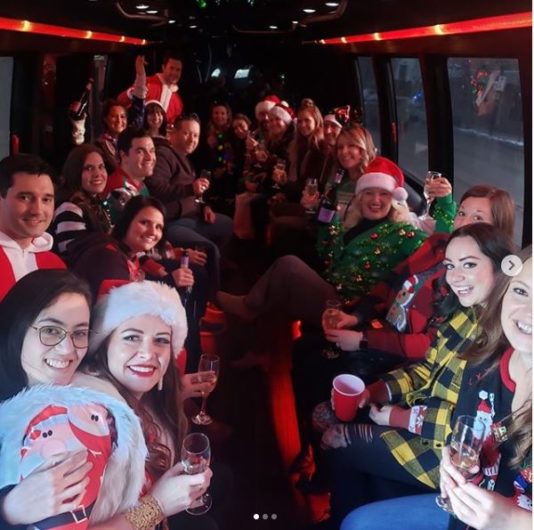 And Now, Some Things You Maybe Didn't Know About The Town of Canmore…..
Canmore was established in 1883 as a coal-mining town.
The town sits 1,309 meters (4,296 feet) above sea-level.
It averages 2.43 meters (8 feet) of snow each year.
They ended coal-mining in 1979.
Canmore was a part of Banff National Park until 1930.
(The National Parks Act at the time, deemed it was inappropriate to run a coal-mine in a national park, so the boundary lines were re-drawn with Canmore and the coal-mines, out)
Canmore became world-renowned after being featured in the 1988 Winter Olympics.
Why AM PM For Your Transportation Services?
If you are looking for spectacular limousine service as well as luxurious party buses, we have you covered! With the largest and newest fleet available in Alberta, professional and knowledgeable drivers, and friendly booking agents, AM PM's customer service shines throughout!
We will beat any price you get for the same service and leave you with memories that last a lifetime!