Party Bus Rentals in Chestermere
by ampmlimo, on Aug 24, 2020 2:14:48 PM
If you are simply staying in Chestermere to celebrate a birthday, graduation, new job, wedding, anniversary, stag or stagette or any other reason to get out, party bus service with AM PM is the way to go! With professional, knowledgable drivers, the newest and best party buses, and a long history of being there for residents of Chestermere, party bus rentals in Chestermere are made easy with AM PM Limousine Service.
AM PM Limo & Party Bus has proudly been serving the Chestermere area since our beginnings over a dozen years ago. Along with the growth of the area, so has the need for greater access to luxury party buses.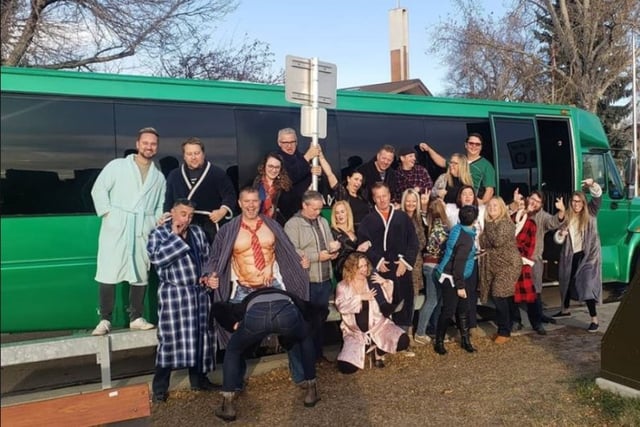 What can I do with a Chestermere Party Bus?
Party bus rentals offer you the opportunity to make your event truly unique.
You get to define how you want things to be, with a limo bus rental in Chestermere.
The minimum booking time is one hour. You can do a lot in one hour.
Maybe you just need to get 16 – 30 people to a location, stay for a few hours, and need a ride when you are done. You'll have the hour to have a little fun on the way to your destination.
Maybe the Chestermere party bus is 'the destination'? A few hours of private partying, while touring around Chestermere or Calgary and area.
Wedding parties are booking party buses more often than the traditional stretch limousine. There is much more room to keep clothing looking classy, the party bus is used as your own 'wedding HQ' and everyone gets in one vehicle for pictures. Oh, and if you're outdoors and it rains.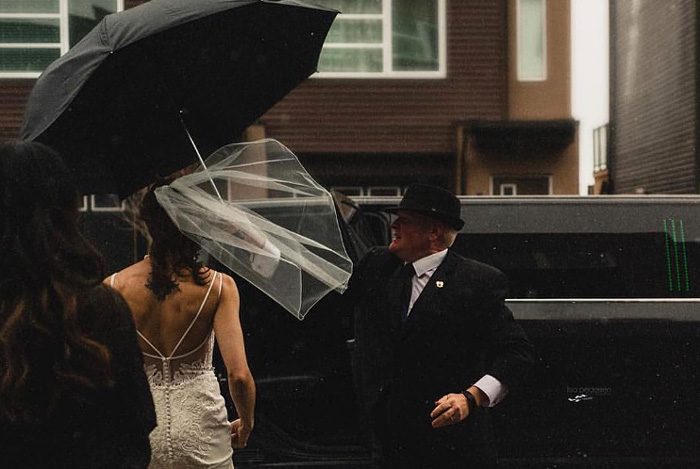 Is alcohol allowed with a Chestermere Party Bus Rental?
AM PM Party Bus is licensed for alcohol in Alberta (every province has its own rules).
Identification will be needed to verify everyone on-board the party bus is of legal age when alcohol is involved.
We can have alcohol or soft drinks arranged for you in advance, so that it arrives at your door with the party bus.
How much does a Chestermere Party Bus cost?
Here at AM PM, we understand that a party bus rental is a little bit more than a limo or taxi. We do encourage whoever is making the booking for the party bus, to gather your cohorts who are going on the trip and spread the cost around. You'll find it is a lesser price burden than you thought when considering the alternatives of taxis, Ubers etc.
The following are some broken-down estimated per-person/per hour costs:
16-Passenger Luxury Party Bus: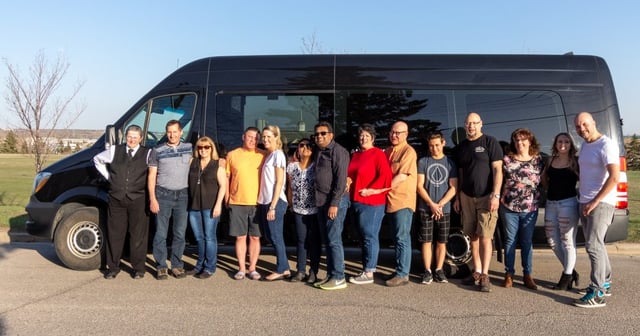 16 passenger capacity, $175 per hour, per-person/per-hour approx. $12.50 to $15
24-passenger Luxury Party Bus: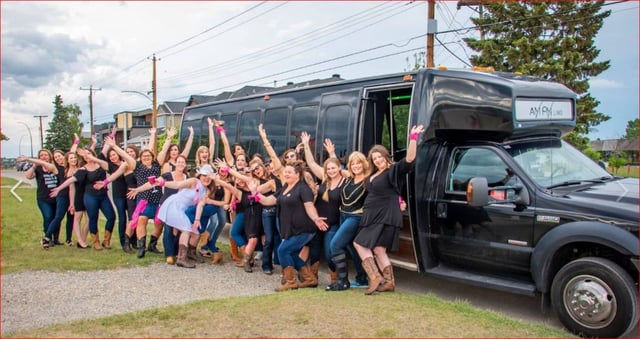 24 passenger capacity, $249 per hour, per-person/per-hour approx. $12.50 to $15
30-passenger Luxury Party Bus: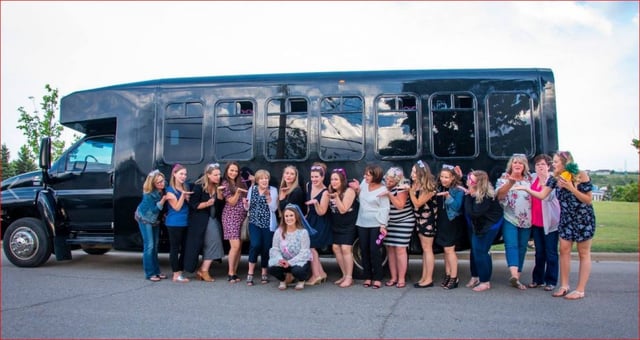 30 passenger capacity, $289 per hour, per-person/per-hour approx. $11 to $13.50
Special Rates for Chestermere party bus rentals for a Day – Overnight – Multiple days
What about when limo service is needed for extended periods?
AM PM Party Bus has very reasonable Special-Rate pricing for extended rentals.
The Best Party Bus and the Best Rental Price, GUARANTEED
CHESTERMERE – The City Shining to the East of Calgary
With only 1.6 kilometres (1 mile) between the city boundaries of Chestermere and Calgary, the two are as close as city-families can get.
It is hard to believe back in 1992, the population of the town of Chestermere (formerly Chestermere Lake) was just over 1,000. As of a 2017 municipal census, 20,331 people now call Chestermere home. Talk about growth.
A little bit of the lake-life just outside a huge metropolis, that you can make an easy daily-drive. Chestermere offers the best of both worlds.
What are Party Bus Rentals in Chestermere like?
Chestermere party bus rentals are as luxurious as you would expect any party bus rental to be.
Leather seating all around. Glasses, cups, napkins, ice containers with ice.
The very best of today's laser light shows that give off any coloured-mood you're needing.
Your music may never sound better than it does bouncing out of the subs and speakers that are designed to 'take it'.
AM PM is proud to offer transportation service for anything from an airport transfer in a sedan, a limo rental for a night on the town, a shuttle bus to a sporting event, a party bus for a birthday party, and anything else you can think of!
We are one of the very few Calgary-based party bus companies that own our entire fleet of luxury party buses. That fact alone, allows us to offer the best price with the newest models. We do not farm-out our customer's orders. We do not over-book our fleet, therefore we do not have to charge a higher price because another provider wants their piece of the action.
Our customer service starts from the first phone call you make to us and is followed up with friendly reminder emails, professional, knowledgable drivers, top of the line fleet, and a great time had by all.
AM PM invites you to come and see the party bus rental you are thinking of.
Just give us a call or send us an email to set a time. We'd love to see you.