Party Bus Rentals in Cochrane
by ampmlimo, on Aug 20, 2020 3:31:53 PM
Whether you are looking to tour the beautiful surroundings of the Cochrane foothills, the town of Cochrane itself, or hitting the Big Hill and getting into Calgary or taking-in the Rockies, party bus rentals in Cochrane has never been easier or more affordable.
Cochrane Alberta – True Western Culture
One of the largest towns in Canada and one of this country's fastest-growing, Cochrane's lifestyle is magnetic for so many people.
Founded in 1881 and named after local rancher Matthew Henry Cochrane, as of 2019 just under 30,000 people call Cochrane home, and more are lining up.
The cowboy culture is proudly alive and well in Cochrane with the Cochrane Ranche Historic Site and the Bert Sheppard Stockman's Foundation Library and Archives, and its' people.
'Howdy', is local for 'have a great day'.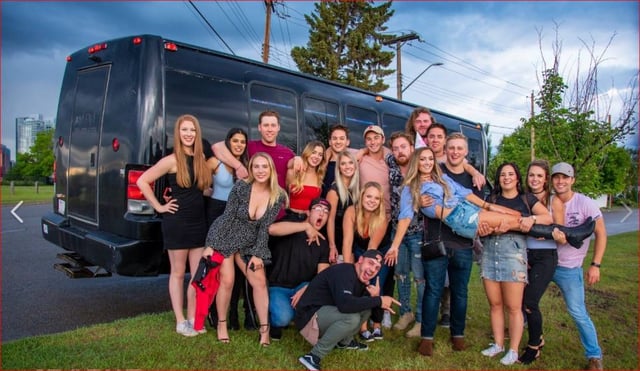 What Can I Do With a Cochrane Party Bus Rental?
It is just a short jaunt into Cowtown for a slice of urban life. Your Cochrane party bus rental could be headed to a sports game or concert, bar-hopping, celebrating a birthday, a Bachelor or Bachelorette party, an airport transfer, or just cruising around with your own party on wheels.
And of course, wedding party bus rentals are the trend that's growing. Being able to move many people at once and maybe a place to run from the rain (oh, no!)
Cochrane is a significant family member of AM PM Party Bus coverage area.
Party Bus Rentals Cochrane, At The Lowe$t Price. Guaranteed!
There's a good chance you've seen AM PM Party Buses roaming in and around Cochrane, as we have proof that one of our 30-passenger bright green Godzilla Party Buses have left its mark and came back for more and more.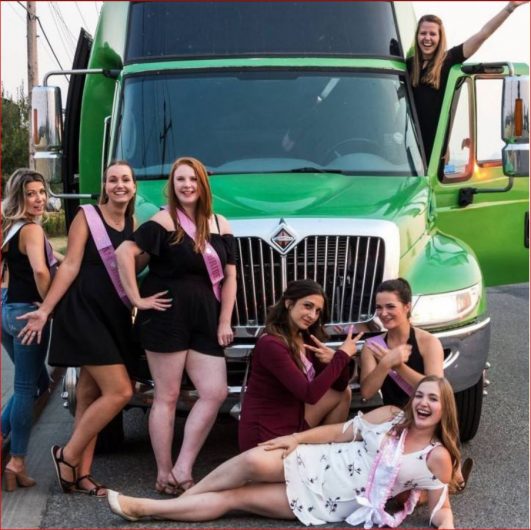 Customer Satisfaction
AM PM Party Bus has worked hard and is still working hard, to keep the price of a party bus rental as affordable as possible, to have you come back for more.
It is quite a cost if one person is footing the bill, below, you will find our various sizes of party buses and the cost-per-person/per-hour. Sharing the cost does make events much more manageable while keeping everyone together.
Luxury Mini-Party Bus – 16 passengers:
$200 per hour – $12.50 to $15 per person, at a capacity of 16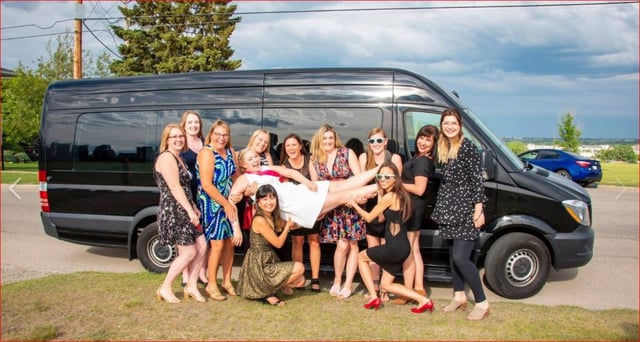 Luxury Party Bus – 24 passengers:
$275 per hour – $12.50 to $15 per person, at a capacity of 24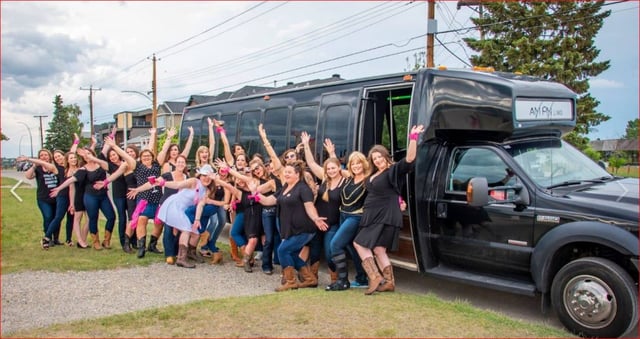 Large Luxury Party Bus – 30 passengers:
$325 per hour – $12 to $13.50 per person, at a capacity of 30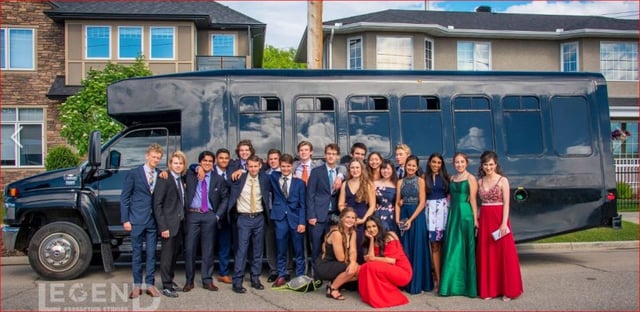 Out-of-town – Over-night – Multiple-days trips?
Special money-saving rates are available for day-use, overnight, or multiple days with party bus rentals in Cochrane.
Planning an out-of-town event, or an overnight stay or for more than a day rental, we do offer special rates for these types of events. You will save from regular pricing.
Why AM PM Party Bus Cochrane Rentals?
AM PM prides itself on the ability to offer the best prices for Cochrane, AB limo bus rentals. All of our fleet is owned and maintained by us. You will not get another company filling your reservation for us.
Other party bus companies cannot offer that guarantee. Check out our reviews and what people are saying about us.
When dealing with AM PM, you are dealing with a company that owns their vehicles, and for that reason, we can offer Cochrane customers the lowest price guaranteed, for the same service and party bus.
Am I Getting The Cochrane Party Bus I Ordered?
Ensure your party bus rental has luxury-leather seating, an interior laser light-show, and monstrous sound in a top-of-the-line setting, and not an old school bus.
You are more than welcome to come and see our vehicles in person. We provide limo service for any special occasion you want! Whether it's a stretch limousine ride out to the rocky mountains, stag or stagette, heading to the Canadian badlands, or just driving around the wild west, AM PM Limousine service can take you there!
AM PM Party Bus is a local company using local people. Let the high quality of life that this town offers be matched by high-quality party bus service in Cochrane!
Please visit our Cochrane page for more details!