Party Bus Rentals in Strathmore
by ampmlimo, on Aug 31, 2020 12:02:40 PM
Using a limo bus as your own party-on-wheels or maybe one-of-a-kind travel out-of-town for sporting events or a live concert, it is always more fun with company! AM PM Limo offers the newest line of luxury party bus rentals in Strathmore with out-of-this-world LED lighting, complete leather interiors, and monster music systems to use to your decibel desire.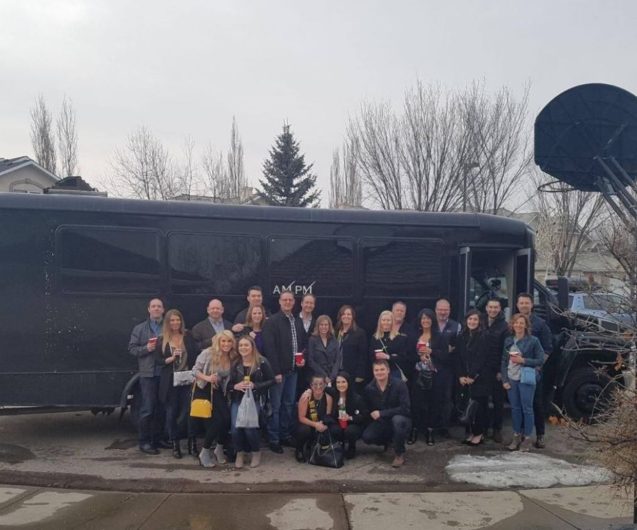 How Much Does a Party Bus Cost in Strathmore?
Price ranges are listed at what each passenger would be paying individually, per hour.
Luxurious Mini-Party Bus – up to 16 passengers: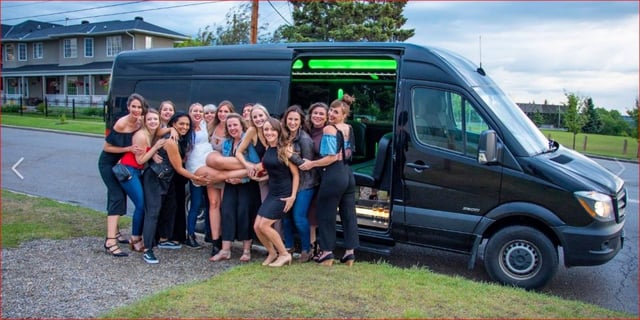 At a capacity of 16, approximately $15 to $19 per person, per hour
Luxurious Party Bus – up to 24 passengers: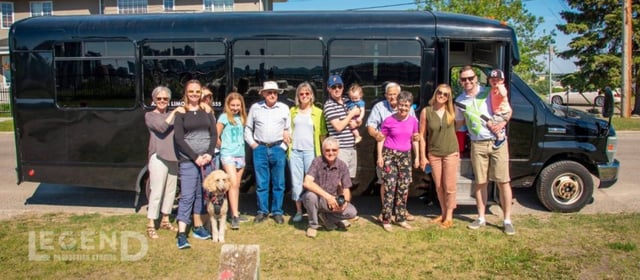 At a capacity of 24, approximately $13.50 to $17 per person, per hour
Large Luxurious Party Bus – up to 30 passengers: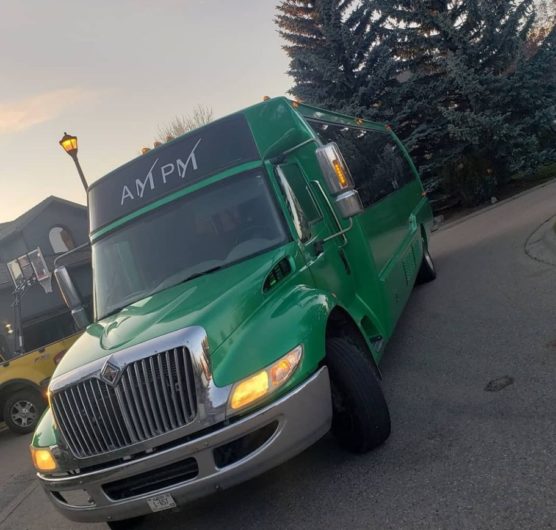 At a capacity of 30, approximately $12 to $15 per person, per hour
Special rates are available for out-of-town, over-night, and multiple-days trips.
Are Strathmore Party Buses Licensed for Alcohol?
Yes, alcohol is allowed on party buses providing each passenger can produce identification/proof of legal age.
Alberta allows alcohol, but not all provinces do. If planning for an out of province rental, please keep this in mind.
AM PM Limo & Party Bus can have your alcohol ready and waiting onboard for you.
Every party bus rental comes with a complete complement of glasses or cups, napkins, ice-containers, and supplied ice.
Whenever you're ready for a Strathmore party bus rental, we are ready for you!
What Can I Do on a Strathmore Party Bus?
What do you want to do? What do you need to do? You don't have to have a reason.
Themed parties, team rentals, corporate events, birthday parties, anniversary celebrations, golf or ski outings, bar-hopping, bachelor/bachelorette parties, shopping tours, movie-night, girls' night out, or, just for the halibut. We're confident you'll figure it out.
Wedding Party Bus Rentals in Strathmore
Party bus rentals are standing-in at more and more weddings.
Brides understand the ease of having a completely luxurious party bus at your fingertips.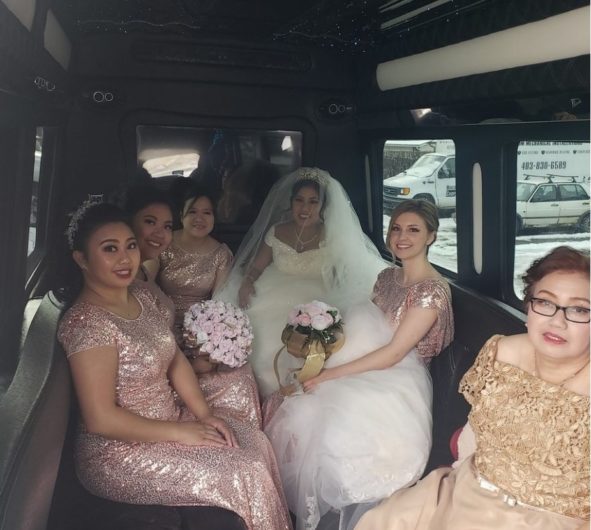 Much more spacious than a traditional limousine, a party bus for all of the beautiful clothing. Easy access in and out for everyone in the wedding party as you go for photos or head to the reception.
Whether the wedding is out in the country or in the heart of the city, AM PM Party Bus has been there for service in Strathmore and throughout Alberta.
Strathmore – Another Shining Alberta Diamond
Strathmore, Alberta – a lot more than meets the eye.
A growing population of over 14,000 residents, Strathmore has over 100 businesses including large box-stores such as Walmart, Shoppers, Co-op, Mark's, Starbucks, Tim Hortons, Dollarama, and still making room for more.
The downtown core has the complete line of small-town local businesses, that are the foundation of this growing town.
Located 53 kilometres east of Calgary (about a 45-minute drive), Strathmore has become home to Calgary residents looking for what locals already love, the small-town family lifestyle.
Many who work in Calgary make the commute daily.
Strathmore is home to the 3rd largest rodeo in Canada.
Heritage World Record For the Town of Strathmore
During the 1880s, the Canadian Pacific Railway was still building the national railway system.
Starting in Strathmore, a record-setting-time for laying railroad- track was made between Strathmore and Cheadle.
In one hour, one mile (1.6 kilometres) of steel was laid. A record for one day. They went on to lay 9 miles of track in 10 days, unheard of at the time. Imagine the tools used in the 1800s.
Why AM PM Limousine Service?
Having over 10 years of experience, AM PM offers transportation services all over Alberta.
There are no other party bus or limo companies that can beat our pricing for the same service.
Top-notch customer service, knowledgeable chauffeurs, and the newest and largest fleet around, we are here for you when you need service!
Call or email us for a quote today!