Rent a Party Bus in High River
by ampmlimo, on Aug 25, 2020 2:44:59 PM
Rent a party bus in High River to enjoy a luxury ride with your friends and family!
AM PM has seen so many beautiful outdoor weddings, using spacious party bus rentals in place of the once traditional car limo. Having the wedding party together for the church arrival and pictures is made so much easier in the comfort of a luxury party bus.
The 16, 24, and 30 passenger party bus rentals are ideal for Stags/Stagettes, Wedding or Baby Showers, Graduation Parties, Bar-hopping, Birthday Parties, a night out, sports or concert events in Calgary, local sports teams for out of town tournaments and/or golf trips.
We are thankful to our customers for the trust shown in us and look forward to shortening the distance.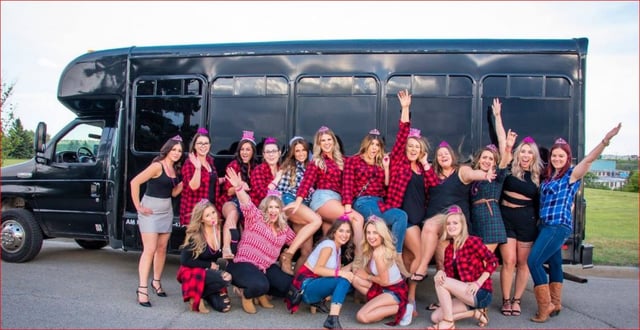 How Much Does a Party Bus Rental Cost in High River?
AM PM Party Bus rentals, over time, have found that most party bus inquiries are looking for the cost of the rental so it can be broken down among the fellow passengers. That is the most common practice, and it makes sense. Discounted rates apply for extended bookings.
Most people pick up in High River and drop off in Calgary. Below are individual rates for the luxurious limo bus fleet, with AM PM.
16 passenger Luxury Mini-Party Bus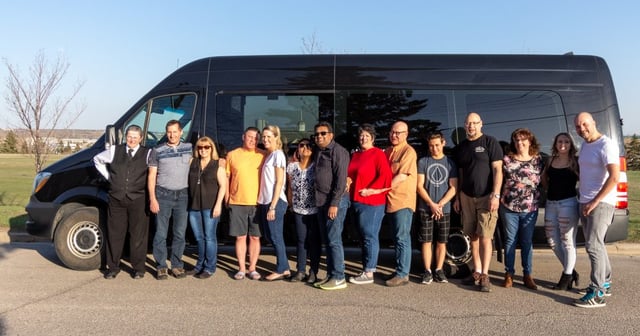 $275 for the one way – $17 to $21 per person, at a capacity of 16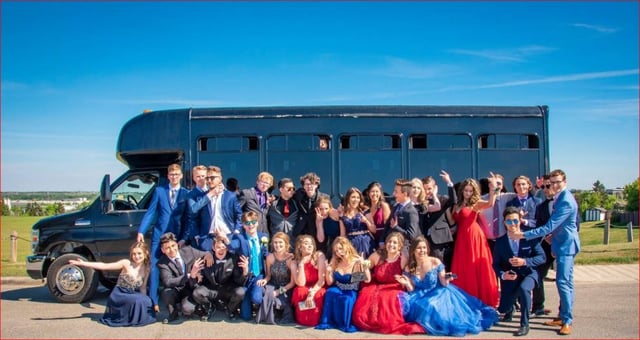 $350 for the one way – $14.50 to $17.50 per person, at a capacity of 24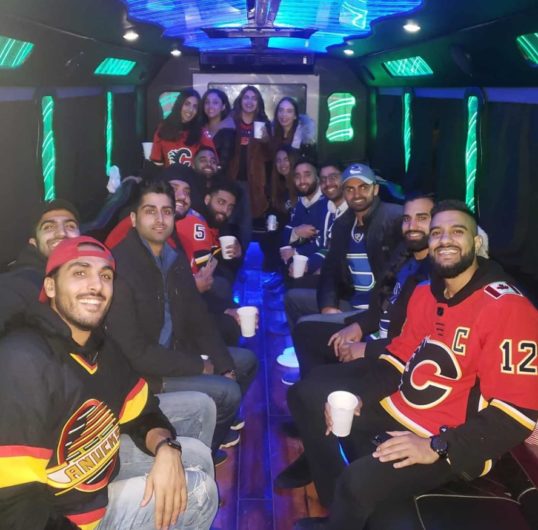 $390 for the one way – $13 to $16 per person, at a capacity of 30
Discounted rates apply for longer rentals, out-of-town, over-night, and multiple-days trips. Just give us a call with what you are looking to do and we can provide you with a quote!
Is Alcohol Allowed?
Yes, alcohol is allowed on party buses in Alberta. Each province has its own laws.
All customers/passengers must be of legal age with government issues photo identification. If there is a minor on board the party bus, then no alcohol is permitted.
All party bus rentals can arrive pre-stocked with your requests for hard or soft drinks.
Are High River Party Bus Rentals Real Party Buses?
Every one of the 16, 24, and 30 passenger buses owned and operated by AM PM Party Bus is the real deal. As luxurious as a limousine, but much, much bigger. With different sizes available, whether you have a small or large group, a party bus can be a great addition to any event or special day!
All buses are dressed in luxurious leather seating, LED/Laser interior lighting, and the sound-systems were installed knowing what is coming. Loud and louder.
High River party buses bring the goods, you bring the party.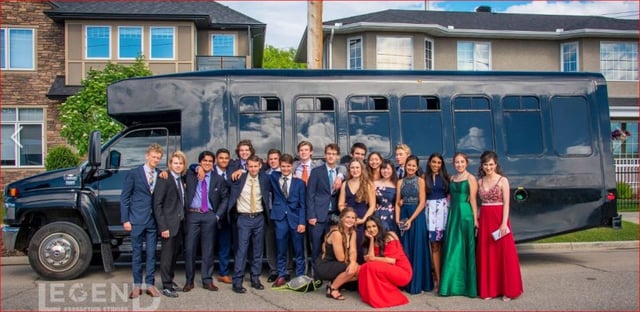 Historic High River, Alberta
Circa 1870, High River's location on the Highwood River was known as The Crossing.
Somewhat of a meeting place for settlers coming from the east, and the native Blackfoot looking to cross the river at the easiest, most accessible point. The Blackfoot First Nation name of Ispitzee, means 'place of high trees along running water'.
The first census from High River was 1901, with a population listed of 153.
The latest census, shows High River approaching 14,000 residents.
There's great pride in the history of High River, showing up in the Museum of Highwood, the High River AG Society Call of the West Museum and history is throughout High River with the High River Historic Murals. Walking through the town, the history of the land is beautifully adorned on many buildings – more cities and towns should jump on board this idea.
Town of High River Fun Fact!
Not only is High River another wonderful small-town for its laid-back lifestyle, but it's also 'the location' when a small-town set is needed for national and international movies and television shows.
Television series/shows using High River;
Heartland (CBC) (Maggie's Diner/Tack and Feed is real)
Fargo (tv series)
Smallville
Superman III
Caitlin's Way (as High River, Montana)
Tin Star
Movies using High River;
Carolina Moon
Moondance Alexander
Internationally notable people from High River;
Glen Sather (hockey player/coach/GM/President)
Joe Clark (former Prime Minister)
W.O. Mitchell (internationally renowned author)
George Canyon (country music singer, songwriter)
John McKenzie (Boston Bruin great, also Chicago, Detroit, NY Rangers)
Why Rent An AM PM Limo Party Bus in High River?
When you contact AM PM Party Bus rentals through email, the website or phone, you get local people looking to give local service.
Some party bus rental companies websites will ask you to "Select City closest to you on our rentals page". You know there won't be much person-to-person contact for setting things up as you want or need.
AM PM Party Bus owns its entire fleet of party buses. You can see all of our rentals on our website, or if you're in Calgary, you can come by our offices and see the actual rental you are considering, in person. With High River party bus rentals, you will get what you ordered through AM PM Party Bus, not a replacement from a company that can't fill your bill.