Wedding Venues in Calgary and Surrounding Areas
by ampmlimo, on Aug 17, 2020 1:20:08 PM
The search for the perfect wedding venue in Calgary and surrounding area can feel overwhelming at first. After all, this is going to be one of the biggest days of your life. Choosing the right location happens now, yet memories, photos, and videos to look back on will be for years to come.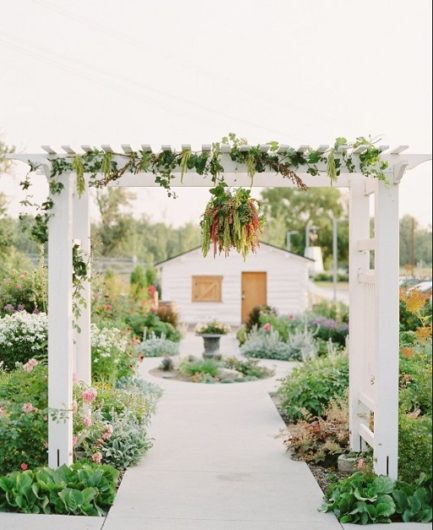 Your choice of venue will have a lasting impression for all who attend. Say "I do" in the perfect wedding venue in Calgary for you!
Types of Wedding Venues
There are different types of wedding venues to choose from. There are hotels, conference centres, banquet halls, country clubs, community centres, restaurants, barns and many more. You will also need to consider if you will have your ceremony and reception at the same location.
You might want the ceremony in a house of worship and the reception at a country club. Perhaps you want an outdoor ceremony at home or even a destination wedding. No matter the type, you will want to find the right style for your theme and taste.
How Much Does a Wedding Venue Cost?
In Calgary, wedding venues average between $5000 and $15,000.
However, wedding venue costs are impacted by a variety of factors such as location, date, type, size, length of time, and what's included. If you are looking for a casual, cocktail reception, the price will differ from a sit-down dinner. The guest count will impact pricing as well. Some small room rentals (with no additional services) can be as low as $400, with some venues reaching $20,000 in cost.
Questions to Ask Potential Wedding Venues
You should nail down your budget first before searching for a wedding venue. This will make things a lot easier. Here are some questions to ask potential venues in Calgary:
Is there availability for the date needed?
Where can you find photos/videos of the venue?
Who will be the main point of contact?
What time can you start and what time will guests need to leave the venue?
Do they have vendor restrictions?
Can they provide a shuttle service?
Are there any setup/takedown services available?
How much does is the total cost?
Is a deposit required?
When do you need to book by?
You can ask your friends and family who they have used in the past as references from personal experience are always the best. Alternatively, we have compiled a list of some of the Calgary Wedding Venues below. Contact them directly for pricing as costs vary depending on needs.
Best Western Plus
Best Western Plus in Calgary hosts approximately 10 – 20 weddings per year and can accommodate up to 250 people. There are photos available online for couples to view the space. Best Western can provide space for the ceremony and reception and have packages available for both indoor and outdoor ceremonies.
There is a non-refundable deposit of $750 required when booking. Total cost varies depending on needs and a minimum purchase of 80 – 100 meals waives the banquet room fee. The hotel is the sole supplier of all food and beverage with the exception of the wedding cake. Rates are flexible depending on the date.
Skyline
Skyline is the perfect setting for romantic panoramas visible from each corner of the building. They offer an effortless one-stop location for both your ceremony and reception. They offer full-service wedding packages that cover everything from a marriage commissioner, catering, décor, florals, and more.
When you book with Skyline, you will work with a professional wedding coordinator who will assist with organizing each detail. Catering is designed and provided by the venue's catering company including a tasting of clients' favourite dishes.
Skyline hosts between 75 and 95 weddings annually with the max capacity for 300 guests. Cost varies depending on the date you book. The pricing starts at $7,000. All services, including catering, are solely provided by Simply Elegant.
Bow Valley Ranche
Bow Valley Ranche hosts approximately 65 weddings each year. They have rooms for capacities as low as 12 people and as large as 182. Offering more than just a reception space, Bow Valley Ranche can also hold ceremonies on the front lawn! With few outdoor wedding venues in Calgary, this is great to keep in mind!
You are welcome to use any vendors here, however, all catering is done only through the venue. They have many wedding packages to choose from. A 30% deposit is required for grand salon or whole house bookings and 60% for side rooms.
Wintergreen Golf and Country Club
Wintergreen Golf and Country Club hosts 12 to 15 weddings per year. As they are also a golf course, they have limited dates available for weddings. The banquet rooms seats 120 – 140 guests. If you are holding your reception here, you can also have your ceremony here as well!
For weekends the site fee is $3500 and for weekdays the site fee is only $2900. The deposit is $20 per person or $1000 to hold the date. You can use any vendor you wish here, but Wintergreen also provides a list of vendors to help with your planning process. Outside food and beverages are not permitted outside of the wedding cake however, their onsite chef has a wonderful service team for all your food and beverage needs.
Arts Commons
Arts Commons typically holds 6 – 8 weddings each year. This location is great for a small wedding venue or a huge wedding party, as they have four different venues that can accommodate between 80 and 1700 people depending on space chosen. They are happy to host both your ceremony and your reception as their events team is equipped to flip rooms as needed throughout the day to keep everything running smoothly and on time. Offering both half-day and full-day rentals, costs vary from venue to venue ranging from $400 to $5000.
Arts Commons will work with a variety of vendors to ensure your vision is brought to life for your special day. They partner with Hotel Arts and Great Events for catering as they work together often and these companies meet the Arts Commons standards of customer service.
You can also bring your own catering company, however, there is a catering coordination fee that applies. Preferred caterers receive a 10% coordination fee to total food costs. Non-preferred catering companies receive a 20% coordination fee. Rates are the same throughout the year.
Genesis Centre
Genesis Centre hosts 1 – 2 weddings a year, as well as multiple prewedding events. They can host both ceremonies and receptions. Capacity varies based on multiple rooms as well as seating styles and ranges from 75 to 1000 guests. You can view images as well as promo videos online.
Genesis Centre offers a list of preferred vendors for décor and catering and using a vendor from this list reduces the cost. Outside caterers are welcome upon approval from the events team. Costs for weddings vary depending on the needs of each client.
There is a 25% deposit required, with full payment due 60 days before the event. There is no minimum to spend and you can contact their bookings department for payment options.
Holiday Inn & Suites Calgary South Conference Centre
The Holiday Inn & Suites Calgary South Conference Centre is a brand new property and has hosted 2 weddings so far. They have a max capacity of 250 seated guests. You can see photos of the space and also have a virtual tour online. They can also hold your ceremony, with a maximum seating of 400 people in the ballroom.
Cost varies depending on size and requirements with a 25% deposit of the total with room rental/food and beverage orders. Holiday Inn & Suites Calgary works with Chair Flair and recommends their services to all clients, however, any vendor can be used. All catering is done through their onsite restaurant, Pacini Italian Restaurant, with no outside caterers permitted. There are no special rates for different dates, but they work hand in hand with each client and take into consideration their budgets and requirements.
Clarion Calgary (soon to be DoubleTree by Hilton)
Clarion Calgary hosts an average of 4 weddings each year with their largest ballroom able to accommodate 300 people. As they are currently under renovation, new photos will be online once completed as they are re-branding to a DoubleTree by Hilton in 2021.
They are able to accommodate both the ceremony as well as the reception and can use separate rooms so there is no flipping of the room between the two. For the main ballroom, the minimum spend is $7000.
The deposit for weddings is $1000. Customers are welcome to use any vendors they choose, except for catering services. Full catering is available onsite as they do not allow outside caterers. Rates are the same for both weekdays and weekends.
Some other local venues to check out are:
Hotel & Conference Centres
Golf & Country Clubs
Wedding planning takes a lot of work and involves a variety of different services. You might be in need of transportation services, looking for wedding photographers, a photo booth, wedding apparel services, a DJ service, delicious wedding cakes or need help choosing a catering service. Look for local companies and get pricing from more than one place to help you find exactly what you are looking for!