What is the Cost for a Wedding Photo Booth in Calgary
by ampmlimo, on Aug 6, 2020 3:47:56 PM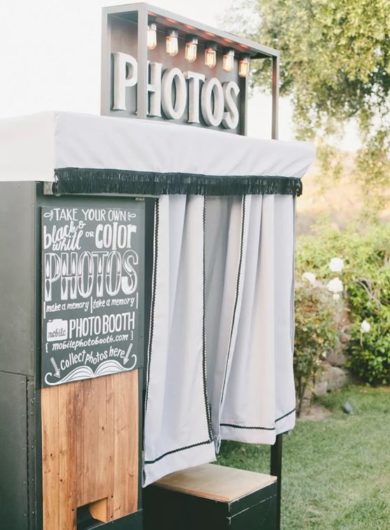 Wedding Photo Booths in Calgary
It is becoming more and more common to offer the unique touch of a photo booth to a wedding. A wedding party photo booth rental offers the option to add unique photos to your big day with a less formal, more fun approach. You may wonder what is the cost for a photo booth in Calgary?
What is it?
Wedding Photo Booths are literally just that. A booth provided at a wedding in which you can take photos. They help create memorable images along with entertainment for all who attend. They can often be customized to your wedding theme with a backdrop and props to match!
Guests can freely go in and out of the booths to take photos alone or in groups, with or without props. Photos taken here add an additional set of wedding pictures for your special day. An added bonus is that the photos can double as party favours!
How Much To Rent a
Photo

Booth

For a

Wedding

?

The average cost for a photobooth rental is $400 – $1000. Renting a photobooth for your wedding reception can vary in pricing depending on the date, time, location, and length of service required.

As this can make for an exciting addition on your wedding day or any other special event, it is well worth looking into! Contact local companies to see what kind of pricing you can get for your event needs.
Questions to Ask Photobooth Companies
Are you available for the date needed?
How many weddings have you done?
Are your photo booth rentals for Calgary only, or do you offer out of town service?
Is there an extra cost for out of town wedding photo booth rentals?
Do you offer photo booth packages?
What do your packages include and can it be made custom?
Where can I see a portfolio of your work?
When should I book?
How much does it cost?
Is a deposit required and if so, how much is it?
You can ask your friends and family who they have used in the past as references from personal experience are always the best. Alternatively, we have compiled a list of some of the Calgary Wedding Photobooth Companies below. Contact directly for pricing.
Fotomoji
Fotomoji services approximately 160 events in a year with one-third being weddings. They provide out of town service for a travel fee which varies depending on the location.
You can view the services offered on their website as well as view their photo gallery. Package pricing varies based on hours of service required and features you would like added to suit your specific needs.
Fotomoji also offers prints available instantly and are given to guests after each session. Their in-house designers are masters of their craft and are recognized in the photobooth industry in Canada as well as internationally.
Mirage Photo Booth
Mirage Photo Booth started in 2018 and has since done 34 weddings. The peak season is from May – September, and dates fill up fast so it is always best to book as far in advance as possible.
Services are offered all throughout Alberta and there is only a small fee for travel outside of Calgary.
Mirage Photo Booth has some standard packages they offer but with options to customize any and everything to fit your needs! The customization of the packages will determine the cost.
They do offer discounted rates for smaller events, such as bridal showers.
At your wedding, you can get instant prints on location, giving your guests an instant keepsake. You can also text or email pictures directly to save the digital copy or post directly onto social media.
Fotovon
Fotovon offers a truly unique experience with their photo booths being inside of VW vans. Whatever style you are going for, Fotovon will have you covered! With their custom photobooth they offer state of the art equipment from the LED screen to professional-grade lighting and Canon DSLR to ensure high-quality pictures.
Fotovon is made for all ages and occasions, with awesome props to match! They average about 20 weddings a year and service Calgary, Canmore, Banff, Sylvan Lake and are open to venturing other locations if needed.
They create custom estimates for every wedding based on the location and number of guests. You can view their website for information on how Fotovon at your wedding works and you can check out their Facebook page for photos from previous weddings and other events.
They will work with clients on an individual basis to make custom packages and the cost is determined on a case-by-case basis. There are instant prints available that are sent to a lab-quality printer within seconds.
There are also options to have the photos sent by text, email or you can even share your photos directly to social media from inside the photo booth!
Wedding Vendors
Wedding planning takes a lot of work and involves a variety of different services. You might be in need of transportation services, looking for wedding photographers, wedding catering services, Wedding DJ Services, or need help choosing a venue.
Look for local companies and get pricing from more than one place to help you find exactly what you are looking for!