MERCEDES-BENZ SPRINTER PARTY BUS
12 -14 Passengers comfortably – up to 16
Mommy and Daddy told me there'd be days like this… Yeah, right.
Are you ready to take things to another level and Party in Style?
The Mercedes-Benz Sprinter Party Bus is the ultimate in party-on-the-road fun. Superb leather interior and lighting that will mesmerise and entertain you in itself. Some have likened this ride to a Private Jet on Wheels. Easy access for Wedding dresses (and other nice clothes) to get in and out without fuss or wrangling with the large sliding entry-door. Standing (or Dancing) Room as you can walk to your seat or boogie on the way. 24 inch HD TV plays DVD's or USB connectivity. Wet Bar with Ice Bucket, Glasses and Napkins – Awesome Sound System ready for whatever. This California, Custom-Built Mercedes-Benz is one of the most modern and elegant forms of business or recreation transportation available. When going in groups and splitting costs (think Got $10), this is easily the best way to go for affordability and experience. Talk with our Reservation takers for ideas if you are unsure of what you are going to need.
Can a Party Bus be a Family Bus? Absolutely. Wanting to get the family to an event in roomie style – here's the answer. The ease of getting in and out of a limousine is so very important for the young and the old alike Celebrating a senior or seniors? The Mercedes-Benz Sprinter Limo is ideal. Family entertainment holds just as big of value with AM/PM Limousine. Plenty of luggage capacity.
Weddings
Graduation banquets/dances/parties
Bachelorette/Stagette or Bachelor/Stag parties
Birthdays – Concerts – Sports Events – Family Outings
City, Parks or Mountains Tour
Senior's Events
Just because it will be a blast!
There are not many Limousines on the road that feel like an event in itself, as you get taken to your event – but that is the feeling of the Mercedes-Benz Sprinter Party Bus.
Offering Best Prices. Best Vehicles and Best Staff to help you get what you need.
Book and relax with a company with a 99% Satisfaction rating from our customers.
Our Chauffeurs provide excellent, professional service with engaging personalities
Don't settle for less than the very best – your ride is here
Limo Rental service has never been so easy, fast and reassuring click here
AM/PM LIMOUSINES 24 HOUR SERVICE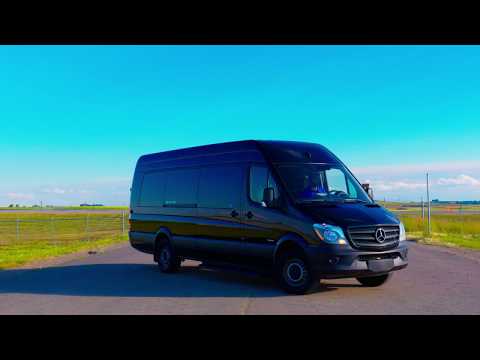 MERCEDES-BENZ SPRINTER LIMO Wedding and Graduation Packages
Wedding Packages
Chilled Champagne
Bottled water
Limo décor
"Just Married" signage
Can add:
Pick up the Groom
Transportation to your photography location
Ride home at the end of the Reception
Mercedes-Benz Limo Wedding Packages will cover transportation needs for your Special Day
For Wedding Package pricing please click:Wedding Packages
Graduation Packages
Chilled Champagne for toasting
Bottled water
Limo décor
Stops at favorite photography locations
There are 3 and 4 (or more) hour packages available for Graduation (These packages can be split into two segments so that graduates and guests have time for fun on the bus with stops for up to two hours, then one hour after to get to the after-grad celebration or from the after-grad, home).
For Graduation Package pricing please click: Graduation Packages
Our fleet of vehicles can also accommodate a shuttle service for a safe ride home for everyone.
Don't settle for less than the best for your special event. AM/PM Limousine
Wedding Packages
Graduation Packages