BLACK LINCOLN STRETCH LIMOUSINE
up to 7 – 8 Passengers comfortably (competitors will say seating for 10, but…)
Probably what comes to mind when you think s-t-r-e-t-c-h limo. Black. Traditional.
You are given the option of colour when you use AM/PM for the traditional Stretch Limo. Black. White. Pink. You decide. Our Appointment Setters experience is there for the asking – they have set-up thousands of rentals and assisted in what best fits the need.
Got $10? Upgrade to a 14 to 16 seater for as little as $10 per, when cost/ride-sharing. Keep in mind ease of access for guests coming on board. The few dollars more to a 10 or 14 or a 16-seat limousine or bus is very reasonable, a much more accessible and comfortable ride. Your search has ended when looking for quality and price. AM/PM Limousine and Party Bus has the Best prices and the Best vehicles and Best service.
There are so many opportunities in life for a traditional black limousine to be a part of things. If you reside in the south of Calgary, limousine service to the airport in a stretch-limo is a viable choice, compared to waiting for a car you hope is available through another service. Hourly rental or all day – whatever your needs are – go in comfort and luxury.
Weddings
Graduation banquets/dances/parties
Anniversary
Bachelorette and Bachelor party
Birthdays
Concerts
Games
Date-night
Deep-south airport shuttle
Tour the Mountains, the City and Parks or Just because you deserve it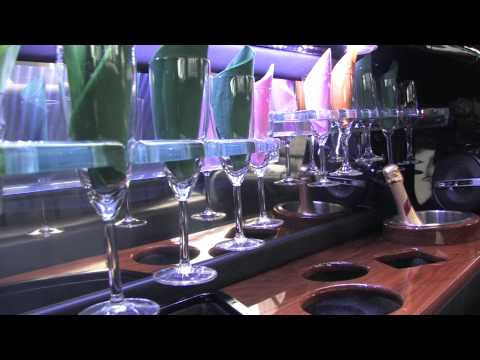 State-of-the-art Stereo System allows connectivity to the music on your own device. Wet Bar with Champagne flutes, ice buckets and napkins. Comfort in the beautiful leather interior with wood-grain accents. Sufficient lighting.
Tasteful Traditional Classic
Customer Service is Priority #1
AM/PM is very proud of our 99% Satisfaction Rating with our customers
Our Chauffeurs provide excellent, professional service with engaging personalities.
Limo Rental service has never been so easy, fast and reassuring click here
Don't settle for less than the very best – your ride is here.
AM/PM LIMOUSINES 24 HOUR SERVICE BLACK LINCOLN STRETCH LIMO Wedding and Graduation Packages
Wedding Packages
Chilled Champagne
Bottled water
Limo décor
"Just Married" signage
Can add:
Pick up the Groom
Transportation to your photography location
Ride home at the end of the Reception
Black Lincoln Stretch Limo Wedding Packages will cover transportation needs for your Special Day
For Wedding Package pricing please click: Wedding Packages
Graduation Packages
Chilled Champagne for toasting
Bottled water
Limo décor
Stops at favorite photography locations
There are 3 and 4 (or more) hour packages available for Graduation (These packages can be split into two segments so that graduates and guests have time for fun on the bus with stops for up to two hours, then one hour after to get to the after-grad celebration or from the after-grad, home).
For Graduation Package pricing please click: Graduation Packages
Our fleet of vehicles can also accommodate a shuttle service for a safe ride home for everyone.
Don't settle for less than the best for your special event. AM/PM Limousine
Wedding Packages
Graduation Packages