Celebrate with an Airdrie Limousine Rental
by ampmlimo, on Sep 3, 2020 12:21:42 PM
"We're going to need a bigger car."
Do you have a special event coming up such as a birthday, anniversary, or graduation? Get your friends and family together and celebrate with an Airdrie limousine rental! Classic pampering, everyone's together and it's cheaper than all the Ubers or cabs you'd need.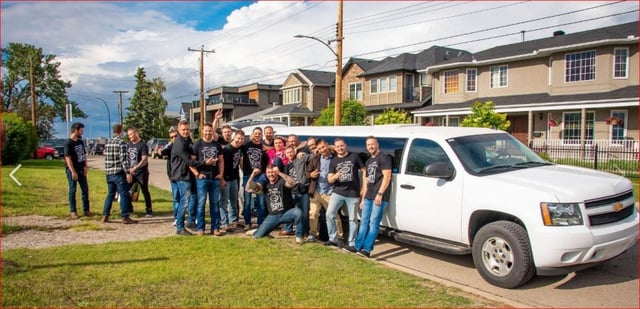 How Much Does a Limo in Airdrie Cost?
Up to 10 passengers – Lincoln Stretch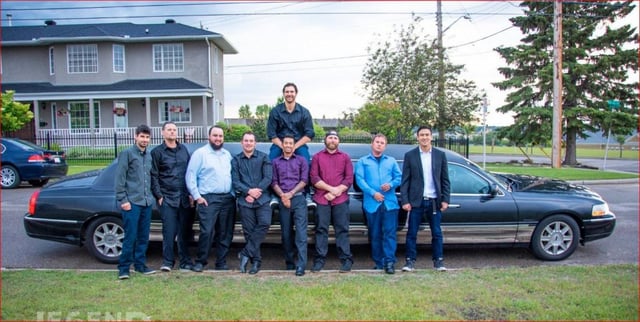 $12.50 to $15.50 per-person/per-hour
Up to 14 passengers – Lincoln Navigator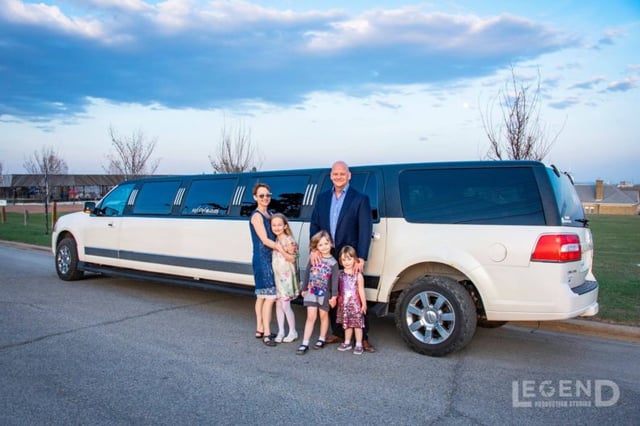 $11 to $12.75 per-person/per-hour
Up to 16 passengers – Dodge RAM Pickup (extra storage)

$11 to $13.50 per-person/per-hour
Up to 16 passengers – PINK Dodge RAM (extra storage and appeal)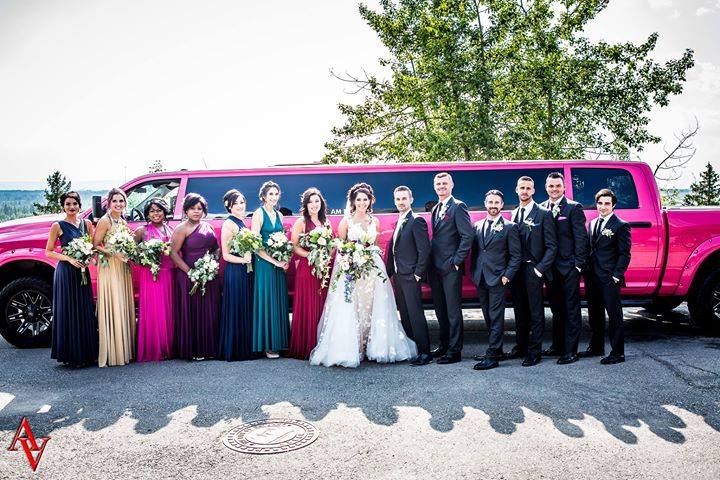 $12.50 to $15.50 per-person/per-hour
Up to 20 passengers – Hummer H2 and GMC Suburban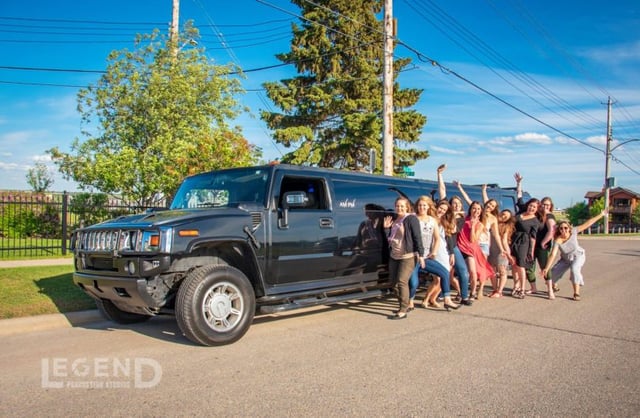 $10 to $12 per-person/per-hour
*Please note that prices listed are when the vehicle is at max capacity.
Limousine Service in Airdrie, Available For Every Occasion
For weddings, stretch limousines have been the standard for most of these life events. And for good reason. Limousines offer an air of class to any wedding and with the various sizes of today's limousines, that classic touch offers transportation for a lot of people.
Wedding parties should look at renting a limousine a little larger than what you'll need. This isn't your group of friends going to the movies dressed in whatever. This is a very well-dressed, well-pressed group of guests looking to arrive at their destination without wrinkles or spills.
10-passenger to 20-passenger limos are available for weddings with Airdrie limousine rentals and AM PM Limousine & Party Bus.
Celebrating with an Airdrie Limousine Rental Makes Sense (or cents) with AM PM Limousine & Party Bus
Airdrie businesses are finding the use of limousine rentals is giving their company an image boost, by looking after out of town associates or heading to conferences and meetings in and around Airdrie and Calgary.
Calgary is such a close neighbour to Airdrie that the options for where to go and what to do really open up. Whether it's a quiet date-night for two, a group brewery tour, a sporting event, movie night with the family or to cruise around town with friends.
Luxury limousines are used for Bachelor and Bachelorette parties, Pub Crawls, Birthdays, Anniversaries, airport transfers and so much more. Make a reservation for a stretch Dodge RAM limousine, Suburban limo or a Hummer limo to take things to the next level. The modern SUV and truck limousines not only make it a worry-free and safe event, but the economic sense it makes is also obvious when compared to the alternatives.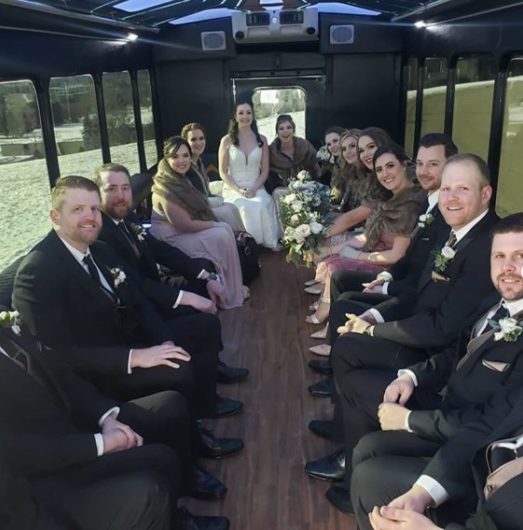 Is Alcohol Allowed in the Limo?
Yes, alcohol is allowed in limousines in Alberta, provided all passengers are of legal age. Identification will be needed for all when alcohol is involved.
All Airdrie limousine rentals come complete with wet bar(s) glasses or cups, napkins, ice containers and lots of ice.
AM PM Limousine & Party Bus can have your limo stocked for you on arrival, whether it is alcohol or soft-drinks and juice.
What Limo Can I Get With an Airdrie Limousine Rental?
AM PM compliments Airdrie with the best selection of limos from two to 20 passengers for all your transportation service needs.
With leather seating, interior laser/LED lighting, and great sound, AM PM Limousine & Party Bus has stepped up to the woofer plate and all the limos are capable of carrying the party.
Nothing beats luxury limos with professional chauffeur service at an affordable price!
AM PM Limousine & Party Bus has been serving the city of Airdrie since our beginning over 12 years ago. Our main office is in Calgary, with offices also located in Edmonton and Lethbridge.
We invite you to come and see our fleet in Calgary. See what you have to choose from in person!
AM PM is not just another internet booking service for another service provider. We proudly have built our fleet from the ground up, starting with just one limousine, all the way to the largest fleet in Alberta with close to 40 luxury limo rentals.
Choose AM PM for limo service in Airdrie and have a ride to remember!